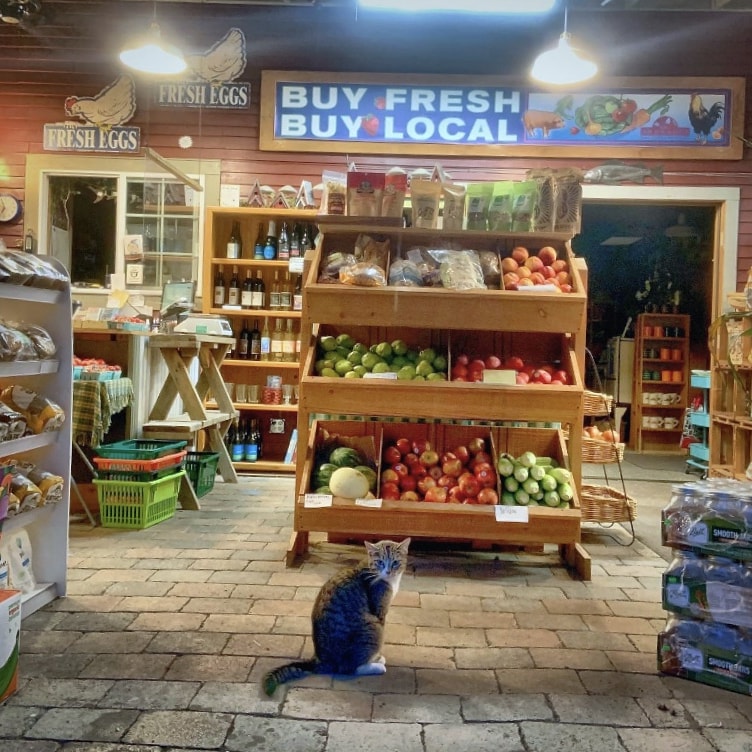 Local Goods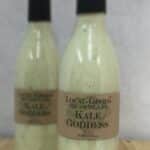 Almost every week we bring in new items.  This is pasta from Local Goods that is made on Orcas Island.  The organic handmade local dried pasta has a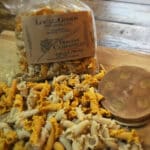 intentionally rough surface allowing the sauce to grip the pasta. So delicious you got to try it! Local Goods salad dressing, such as the "Kale Goddess" is a delicious dressing so versatile, transforming a green salad or sautéed kale into pure bliss. Tart and exploding with flavor, this tasty tahini contains nutritional yeast, green onions, garlic and a touch of Bragg's for extra flavor.
Local Organic Food!
Fresh Local organic food comes daily from Bainbridge, Poulsbo, Kingston, Olympic peninsula and the San Juan Island. Items such as Produce, Milk, Eggs, Cheese, Pork, Beef, Chicken and Bread are available everyday at Bay Hay and feed! Create and pick up dinner! Now you can pick up a bag of Island-grown vegetables, half and half, a dozen eggs, some fresh chevre, meat or chicken any day of the week at Bay Hay and Feed. Have a bottle of local wine from Rollingbay Winery or Bainbridge Vineyard with some smoke salmon from Crimson Cove. Our coolers and freezer are stocked with locally-grown food. We have apples by the case or the by the pound from a organic grower in Chelan. We are now a small grocery store and have a small selection of almost everything!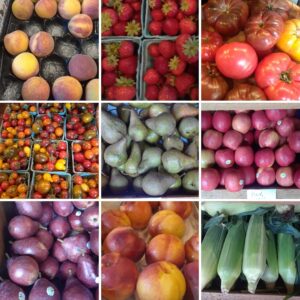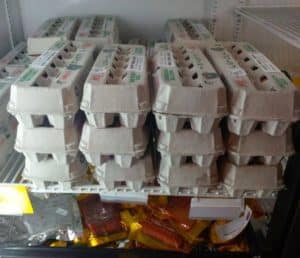 Farm Fresh Eggs!
The coolers and freezer are stocked with locally-grown food. Many varieties of cheeses are available. Salmon from Crimson Cove and Chicken eggs from many farms,  as well as the veggies from Butler Green Farm , Persephone Farm , and  Laughing Crow Farm. The availability of the produce changes with the season because many items come from local producers, in the winter we will bring in produce that has been grown elsewhere but will still be organic, so we will not have local tomatoes in the winter!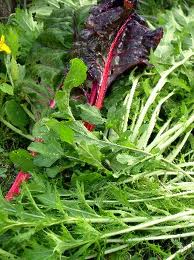 Finnriver
Finnriver farmcrafts a range of traditional, contemporary and seasonal ciders made primarily from organic Washington fruit, along with a line-up of spirited fruit wines. They also grow an organic orchard of traditional cider apples on a historic dairy in the Chimacum Valley. While their farm is remote, they are honored to be on the forefront of the Pacific Northwest cider revival. They are committed to fermenting a vision of good land, renewed rural community and a vibrant food culture.

At Eleven Winery, They are all about making great wine, and making it fun! They believe the better the wine, the more fun you'll have. They produce a wide range of wines, something for every palate. Located on Bainbridge Island, they are a bit out of the mainstream, but are a part of a small community of winemakers who are making waves across the state. Visit their tasting room near the ferry terminal any time, or tour their winery on the weekend. Or come into Bay Hay and purchase a bottle!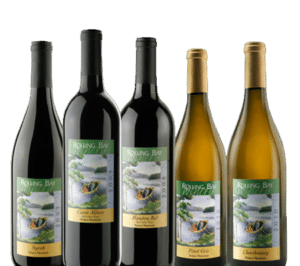 Rolling Bay Winery
They are a small artisan winery located on beautiful Bainbridge Island in Washington State.They specialize in creating limited quantities of hand crafted premium wine from grapes  grown on Snipes Mountain, one of Washington State's newest AVAs and oldest vineyards. Since going pro, the combination of Newhouse grapes and the de Klerk wine making skills have consistently made some of Washington's most impressive new wines. The 1,100 cases that Rolling Bay Winery produces are totally dedicated to the handcrafted quality that's only possible with a small winery. That quality has been rewarded with recognition including gold, silver and bronze medal awards, and inclusion on Seattle Magazine's list of the "10 Best New Washington Wines" in 2012.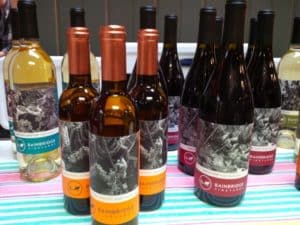 Bainbridge Vineyards
Bainbridge Vineyards creates wine from the ground up, producing uncommonly good wine with an authentic Island heritage. Betsey Wittick, a long time Island farmer, purchased the Vineyards last year. Since then she has built a talented team of young vineyard workers, each of whom has an ownership share in the company. Together they have created a selection of premium wines, hand-crafted from grapes grown on Bainbridge Island. Bay Hay and Feed is proud to be the first retail outlet for Bainbridge Vineyards' new wines. The vineyards were certified organic in 2014, and since then, we have started learning and applying biodynamic practices, as well.  We believe in a "whole systems" approach.  Everything on our farm is connected, from the animals we use to work the land, to the people we employ, and the communities around us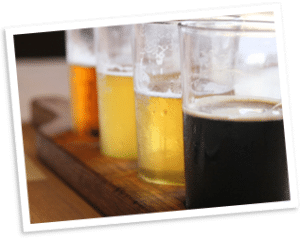 Bainbridge Brewery
Making a great beer requires a combination of art and science.  Science, in knowing what the gear and the ingredients can do.  Art, in imagining what beer can be.  Whether it's excellent versions of classic styles, or boundary pushing experimental brews, we strive to blend the art and science of beer. But beer is also a social beverage.  The pub is part of our culture, and here in the Northwest that means locally brewed craft beer.  The local brewery is part of the fabric of the community, giving it character, individuality, and indeed, an air of hometown pride.  Bainbridge Island is certainly a great place to live, but it's been lacking one thing: our own craft microbrewery.  Well, no longer!  Bainbridge Island Brewing is the island's brewery, and the island is as much a part of us as we are of it.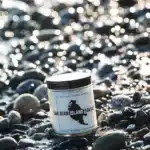 San Juan Island Sea Salt
San Juan Island Sea Salt has currently 14 evaporation houses, producing around 20,000 lbs of salt a year. They have come out with about 30 unique products, and keep trying to push themselves in terms of the flavors they use and the design they put into their packaging.  They are still very much in the adolescence of their business as they try to figure out what the heck they are doing, but they are having a blast!