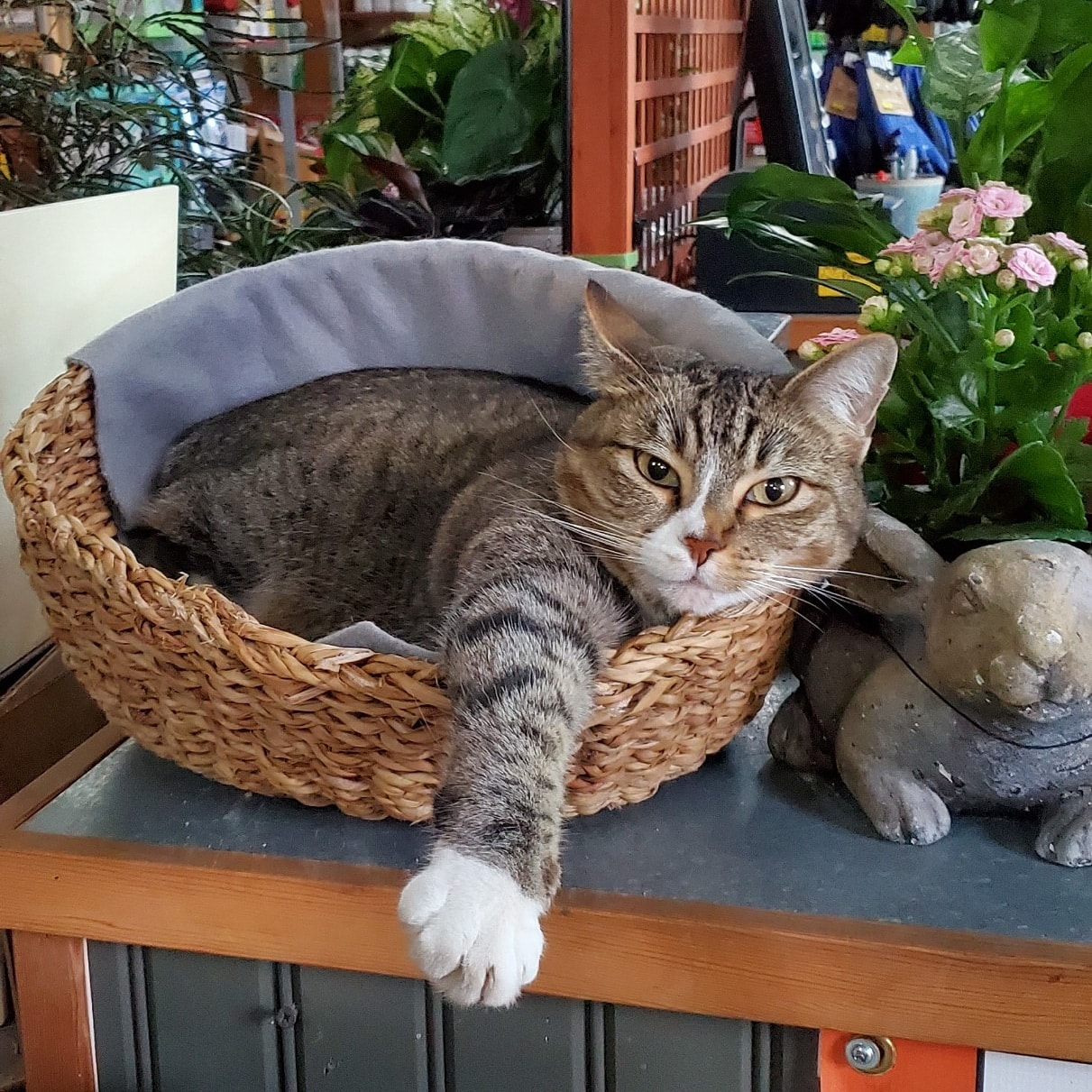 Cat food and supplies!
Call or email (feed-pet@bayhayandfeed.com) and you can pick it up or we deliver to you the same day if ordered before 2 pm!  Or you can come into our store! We have many types of  cat foods in stock, for kittens, adult cats or senior cats. Choose from brands such as Fromm,  Nulo, Lotus, Fussy cat, Natural Balance, Wellness, Canidae, Taste of the Wild, Acana, and Tiki  .  Besides Cat food we have cat litter, snacks and loads of cat toys too!
Save money on Cat food or cat litter! Astro is our frequent buyer program!
Come into the store and ask for ASTRO loyalty today and sign up!
A grain-free formula with sweet potatoes provides highly digestible energy for your active cat. Made with trout and wood-smoked salmon, this formula offers great taste and quality fish protein. For today's healthy cat, this formula is supplemented with fruits and vegetables, providing natural antioxidants to support a healthy immune system and overall good health.
 TikiPets hopes to create positive change in the pet food industry. Tiki Cat and Tiki Dog were the first true gourmet pet foods to hit the market, featuring grain-free, human grade, whole shredded or sliced meats and seafood. They developed the food with a nutrient profile that mimics the natural prey for cats and dogs, which is commonly referred to as Biologically Appropriate. They use healthy broth to process our prevention and treatment formulas for all life stages
Okocat  catlitter, leave old school clay and chemicals in the dust and switch to a superior natural litter that's cleaner and healthier for your cat, family and home. Made entirely from sustainably sourced, responsibly rescued natural wood fiber for a better performing litter.
.
NULO: Nulo's recipes are exactly what animals need. They're high in animal-based protein, low in carbs and use low-glycemic ingredients to promote healthy body conditions and stable energy. Nulo also adds a patented probiotic to aid with digestion that survives the cooking process, shelf life and is viable in your pet's digestive tract. All of the ingredients are carefully selected with intention and purpose. They are functional, delicious and nutritious.