All about Bay Hay and Feed
Howard Block and Ce-Ann Parker fell in love with the old building in 1979 and bought it. Fresh from the sale of their natural food store in New Hampshire, Howard & Ce-Ann  pictured a New England general store that sold hay and grain, tools and farm supplies. Soon their horticultural backgrounds led them to add a greenhouse, plants and organic garden supplies. All the while they were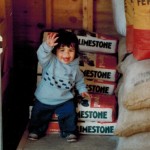 repairing, repainting, and renewing the old Rodal Building circa 1912 that they named Bay Hay and Feed. With the helping hands of friends and family, the steady support of Island customers and the constant encouragement of the Rolling Bay neighborhood, Bay Hay began to grow and grow. A strong community spirit already existed, but a destination to walk or bike, a place to meet, greet, get coffee or a bite to eat, are important  in a community.
The Bay Hay Shirt (rows of farm animals in a multitude of color combos) took on a life of its own in the early eighties. They made their way around the world and back to Rolling Bay in the form of photos snapped in the wildest places, sweet family reunions and class trips. A sense of home grew out of the Bay Hay shirt, nostalgic to high school seniors, college freshman and out-of town relatives.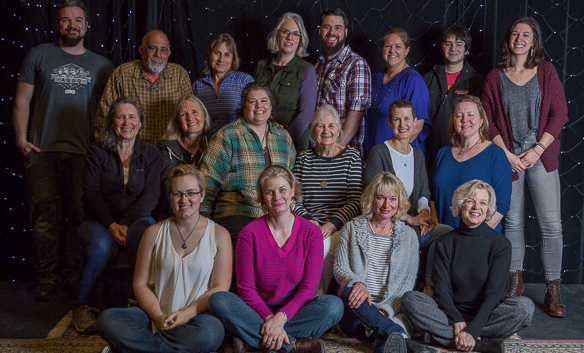 Abbie and Teague were raised in the store, working and playing alongside neighbors, staff and customers. Like a beehive, Bay Hay has always been the center of continuous activity dawn to dusk – new projects built out of old projects, merchandise coming in and going out, plans devised and revised, new staff and customers arriving, old staff and customers returning. Spring chicks and greenhouse starts, harvest fairs and storm preparations, dogs sniffing for treats, gardeners looking for advice, all add up to the buzz of Bay Hay
.